Hi Everybody,
Salut! Bonjour! Comment allez-vous?
My French isn't very good, so I'm going to have to stick to English
My small indie team of 3 (including myself) are working on a twin-stick shmup:
A Quiver of Crows
-
http://www.AQuiverOfCrows.com
You play as a crow in a grim world cursed by demons and ghouls!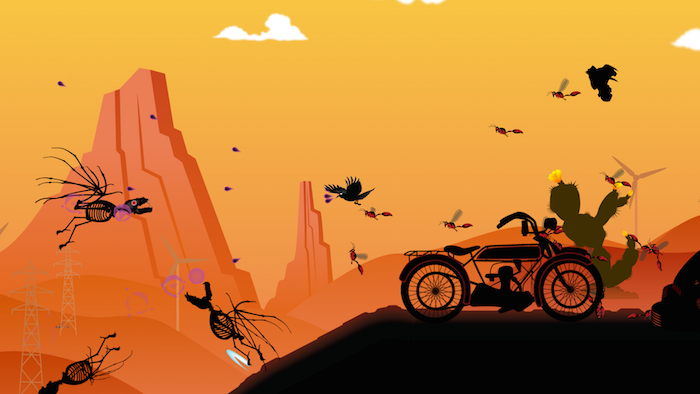 The main design aspects we are striving for include:
Upgradable weapons, bombs, and shields




Twin-stick 360 degree action




AI

- enemies chase you down rather than follow a preset pattern


Couch co-op




Controller support




Satisfying physics

- shoot an enemy and watch ragdoll and fall to the ground!


PC/Mac/Linux



The game is almost at alpha and hopefully I'll have a gameplay trailer soon. In the meantime though, I'd love your first impressions.
Is this something you would want to play? Which platform do you prefer? Any suggestions so far?
Thanks for your time!